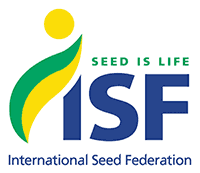 The International Seed Federation (www.worldseed.org) is based in Nyon, Switzerland. As the voice of the global seed sector, its mission is to facilitate the international movement of seed and promote plant breeding innovation; to mobilise and represent the private seed sector at a global level; to inform its members of developments that may have an impact on the business and to promote the interests and the image of the seed sector.
VACANCY
ISF seeks a highly-motivated Digital Media Associate whose role is to support the ISF communications strategy by enhancing the digital and social media presence of ISF, its activities, and key topics. This position will be responsible for the successful execution of digital and social media development activities for ISF on a global level. Digital assets include the following: website, social media, newsletter, Members Area and others. The ideal candidate will have a demonstrated interest in content creation, social media planning, execution and reporting along with great writing and communications.
This is a part time role (50%) within a small team that can be based remotely and entails some international travel to the World Seed Congress (mandatory) and presence in the office on a need basis.
KEY TASKS
Content creation: Support the Communications Manager in designing and producing content in the form of text, visuals (infographics, videos, photos, etc) and other communication tools
Social media administration: Monitor and update the ISF social media channels on Twitter, Facebook and LinkedIn. Respond to comments and queries (process of approval to be set with Communications Manager). Provide monthly reports on key metrics.
Targeting: Find ways to scale up our communities and connect with new people. Build visibility.
Social media advertising: Develop ad sets and utilize social media metrics in order to track results, provide recommendations
Social media plan WSC: Together with the Communications Manager, draft a social media plan and content calendar for campaigns related to the World Seed Congress
Onsite social media support during the World Seed Congress
Websites: Upload content on the ISF website and Members Area as needed
SKILLS / BACKGROUND / EDUCATION
Excellent writing skills (English); additional languages an asset
Highly creative, visual approach, social media savvy
Knowledge of social media platforms including targeting and advertising
Knowledge of website content management system (CMS)
Knowledge of photo/video editing and graphic design tools (Adobe Photoshop, Illustrator, InDesign, Premiere, Lumen5)
Experience with social media listening tools (Hootsuite, Keyhole, etc)
At least 2-3 years' experience in a related area of work
University degree in communications, marketing, advertising, visual arts, or related fields
The position will be open until 2 December 2019. Send a resume, sample of previous work delivered, and a cover letter to Michael Keller, Secretary General, International Seed Federation at careers@worldseed.org
Applications will be reviewed on an ongoing basis and the position shall remain open until a suitable candidate has been engaged. Target starting date: 3 February 2020