The Geneva Communicators Network (GCN) provides a platform for communications professionals working in the Lake Geneva region to meet and share views, news and information. Currently there are over 1000 members from communications, public relations, media and marketing.
Our activities include:
Lunchtime seminars on communications related topics with guest speakers
1-day workshops
After-work social events
You'll find news about these and other local events on our website, as well as communications jobs, education opportunities and publications.
GCN membership is FREE and open to anyone working in communications in the region – join us today!
The network is run by a team of volunteers and has no commercial affiliation.
The Geneva Communicators Network is a non-for-profit association established in compliance with Articles 60 to 79 of the Swiss Civil Code; view the statutes (pdf – in French).
Patricia Goldschmid works as an independent communications consultant in Geneva, specialising in strategic communication, new media, as well as evaluation and measurement on an international level. Patricia has over 12 years experience working in project management and communications with organisations in the Insurance, Pharmaceutical, and IT sectors as well as consulting projects with numerous international organisations and non-governmental organisations. She has an Honours Masters of Science in Communications from the University of Lugano, Switzerland. Patricia also teaches undergraduate and graduate courses in communications at the International University in Geneva. As a complement to her activities in communications, Patricia's second passion is photojournalism.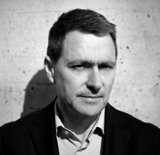 Glenn O'Neil has led evaluation, research and communication projects for NGOs, international organisations and companies. Glenn's area of expertise is in evaluation of communication programmes, which you can learn more about on his Intelligent Measurement blog. Glenn is a founder of Owl RE which supports organisations in analysing, assessing and evaluating activities in the communications, humanitarian and development fields, in addition to teaching research and communications courses. Glenn holds a PhD in evaluation methodology from the LSE, UK and has a Masters of Science in Communications from the University of Lugano, Switzerland. In the decade prior, Glenn managed communication, education and training programs for the International Red Cross in Africa, Asia and Europe. And most importantly, Glenn plays ukuele, mandolin and mandocello with alt. folk group Folkaboum.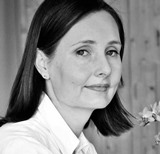 Melitta worked in Marketing and Corporate Communications within International Businesses for 13 years before becoming a communications consultant in 2007. After running two successful businesses for more than 10 years, today, she provides business coaching and training for new and aspiring entrepreneurs, helping them develop the clarity, communication skills and confidence needed to launch a successful business that they love. Melitta has a degree in Design Management and a CIM postgraduate diploma in Marketing and Communication. Melitta is also President of the Swiss Riviera Toastmasters International club.
Contact Melitta Campbell or visit her website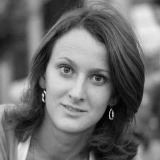 Ekaterina held a variety of European Marketing Communication and Corporate Communication roles in a large multinational company for 8 years. After graduating with a Masters of Arts in Media and Communication in 2014, she decided to focus on digital communication outside of the corporate world and became a freelance digital communication specialist. Currently, she works with small local businesses and entrepreneurs in the Lake Geneva region, helping them stay competitive by carving out their niche online. Ekaterina's background in hospitality gives her an edge when it comes to building strong relationships and delivering a superior customer service. She is also a Certified Associate in Project Management (by Project Management Institute) and her ability to bring all projects, big or small, to a satisfying close is appreciated by her clients.
Contact Ekaterina Filippova or visit her website.