Workshop 2: Ignite your public speaking
1. Overview
Lee Iacocca said, "You can have brilliant ideas, but if you can't get them across, your ideas won't get you anywhere." Public speaking is a critical skill. Recent studies by Microsoft, Fast Company, LinkedIn and others show that the ability to communicate effectively is one of the most sought-after skills by employers who seek new talent. And yet, most corporate presentations are mediocre at best. In this course, you learn how to prepare, construct and deliver a presentation that people will remember. A presentation that makes an impact.
2. Benefits of attending
This workshop is designed to get to you to think differently about the way in which you approach a speech or presentation. You will leave with a toolbox of ideas that will sharpen your content and boost your on-stage presence. We will dispel some myths about public speaking and you will leave motivated to keep working on this fundamental skill.
During this course you will learn:
A powerful process to prepare for any speaking engagement
How to structure a presentation effectively
Key principles when designing slide presentations
Tips for boosting your on-stage charisma when speaking
There will also be time to explore ideas of particular interest to the participants.
3. Course outline
The course will involve a series of short presentations by the instructor on the topics mentioned above. The participants will also have time to work on their own presentations in small groups. Depending on the number of participants, there will be opportunities for people to practice short speaking exercises.
Participants should come to the course with a presentation or speech on which they would like to work.
4. About the trainer: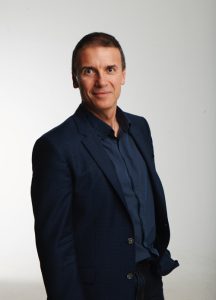 John Zimmer is an internationally recognized professional speaker and expert on public speaking, presentation skills and persuasion. With degrees in International Relations and Law, John has over 25 years of public speaking and presentation experience in a variety of business and legal forums. His clients include multinational corporations, international organizations and Executive MBA programs of highly ranked world universities and business schools.
John is a 7-time European champion of Toastmasters public speaking contests. He is regularly invited to events across the world as a speaker, trainer, facilitator or master of ceremonies. John's extensive global experiences enable him to connect with audiences of any culture. He is the co-creator of Rhetoric – The Public Speaking Game™. He also writes a popular blog about public speaking (www.mannerofspeaking.org) which, in 2014, was chosen by Prezi as one of the "Top 100 Online Resources Every Presenter Should See".
John is Canadian by birth. In 1998, he moved to Geneva, Switzerland to take up an exciting opportunity at the United Nations.