Overview: 
This workshop is designed to help you understand the role of the different online marketing communication tactics and create effective digital marketing campaigns.
During the seminar, we will describe the different digital media and explore how to optimize your digital strategy using the right digital tool; website, SEO, Paid Search, Affiliation, email.
We will provide a tool box for digital marketers (Paid media) to help you understand the key issues and success factors of digital marketing strategy.
It is aimed at communications executive and manager as well as marketing managers who want to deepen their knowledge in digital practices and campaign management.
The workshop covers a wide range of practical examples and real cases and includes practical frameworks and tools to optimise your digital marketing
The group is limited to 15 people to give all participants a chance to share their needs, questions and experiences.
Benefits of attending:
Upon completion of the workshop, participants will be able to
Identify the different digital marketing tools and how they operate
Understand the differences between Pay per Click, Pay Per Acquisition, Pay Per Impression
Create efficient online marketing plan
Understand how to leverage your campaign effectiveness and identify new opportunities to optimize your marketing communication investments
3. Course outline:
Digital marketing communication tools overview
Understand the strengths of the key digital marketing platforms, channels, tools and techniques
How to determine the optimum mix of digital marketing tools
Digital Marketing Tools and Tactics
Online advertising: Displays advertising Banners
Email marketing strategy to acquire new clients, practice email marketing
Performance marketing: Display advertising on Affiliate net work
Optimisation strategies with remarketing techniques
SEO: Key strategies and tactics to maximise search engine effectiveness
Paid Search campaigns on Google; understand how it works
Optimising your digital marketing: campaign tracking and measurement
Key metrics for measuring online advertising effectiveness
Tracking and measuring email, banners, PPC and viral campaign responses
Create efficient online marketing plans and Managing your campaigns
Maximise ROI by integrating different online marketing activities
 About the trainer: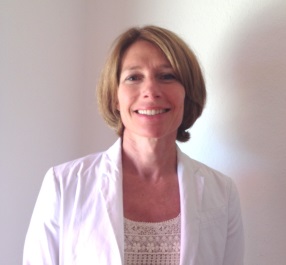 Founder of Marketing and Direct consulting Ltd, a Digital and multi-channel company providing marketing consultancy. Consultant and Trainer, Nathalie Robert is supporting companies to define and manage E-commerce, digital projects and CRM in Europe: notably in the luxury and consumer goods (fashion and cosmetics). She has held International responsibilities at strategic level in publishing, cosmetics and financial sector in various countries:  United Kingdom, Hong Kong, Singapore, Switzerland and France. Trainer and lecturer, she teaches in Paris, Lausanne and Geneva for Ecommerce, digital marketing, CRM and Digital Luxury marketing.
She helps various international companies to define and manage digital and CRM projects in Europe:
– Conduct digital workshops with marketing teams for leading European cosmetics
– Develop CRM approach in the UK for Luxury watches
– Devise and manage the e-Commerce website launch and new client acquisition strategy for online British fashion brands.
She held a M.B.A., Sorbonne University, Paris, France and a M. A. Marketing, Lille University, France.