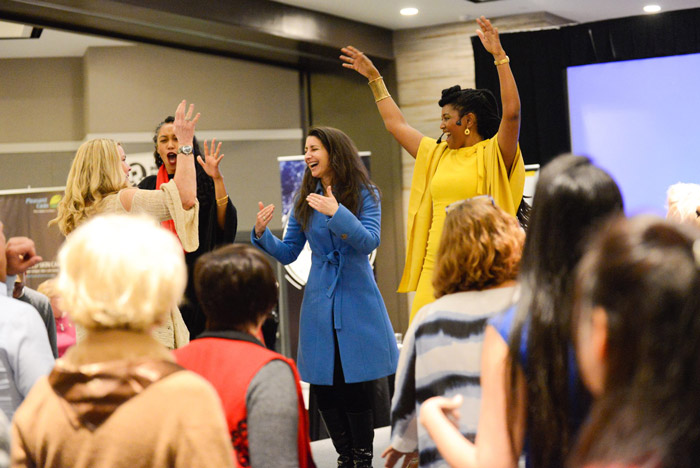 The Geneva Communicators Network is pleased to announce our next lunchtime seminar on Friday, 31 March 2017.
Your hidden secrets – communicate with power and influence
We all know that when it comes to effective communications it's important to know your audience. But when it comes to successful personal communications, it's also important to know yourself!
Do you ever find that people do not listen to you?
…or don't respond to you the way you expected?
Mahima will share secrets that will help you solve this problem.
Mindful Communications is the new soft skill that's making better communicators and better leaders.
In this lunchtime presentation, Europe's number one self-mastery and leadership mentor, Mahima Klinge, will explain how you can make a real impact by understanding the simple truth about what people listen to.
You'll also learn the secrets to communicating with power and influence by being authentically you.
***********************************
Date: Friday, 31 March 2017
Time: 12h30 to 14h00
Location: The Swiss Press Club, Route de Ferney 106, La Pastorale, 1202 Geneva.
Fee: CHF 30.- per person includes drinks and snacks
**************************************
For those of you who cannot make it to the event this time, we will be BROADCASTING our lunch seminar LIVE ON FACEBOOK starting at ~12:40 until ~13:45 on Friday, 31 March. Join us remotely!
**************************************
About Mahima
Mahima Lucille Klinge is Europe's #1 Self Mastery Mentor and Leadership Trainer, International Bestselling Author and Award Winning Speaker.
Mahima is the founder of Love Silence and The Mahima Mindset self-mastery platforms that empower business professionals to find clarity about their Purpose, Mission and Vision. Her systems help people to increase passion, stay focused and connect with and achieve their inner potential.
Mahima's Mindset training strategies, used by thousands of top performers globally, enable people to discover the essential keys to influence and impact their environments more effectively.
Learn more at: www.lovesilence.com