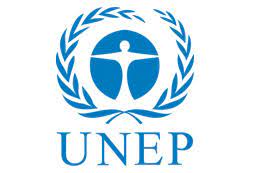 The United Nations Environment Programme (UNEP) is the leading global environmental authority that sets the global environmental agenda, promotes the coherent implementation of the environmental dimension of sustainable development within the United Nations system and serves as an authoritative advocate for the global environment. Its mandate is to coordinate the development of environmental policy consensus by keeping the global environment under review and bringing emerging issues to the attention of governments and the international community for action.
This internship offer is within in UNEP/ Ecosystems Division / Nature for Climate Branch / Climate Finance Unit, in Geneva (Switzerland), but can be carried out from home as a result of the Covid-19 pandemic.
UNEP is interested in expanding its work in unlocking private finance for sustainable land use. This Internship position is located in the Climate Finance Unit of the Nature for Climate Branch in the Ecosystems Division of the UNEP Office in Geneva, Switzerland, with the intended purpose of increasing the exposure of work that the unit does and the deliverables and impact that it generates. The Internship is for 6 months and UNPAID. Interns work five days per week (35-40 hours) under the supervision of a staff member in the department or office to which they are assigned.
Interns are not financially remunerated by the United Nations. Costs and arrangements for travel, visas, accommodation and living expenses are the responsibility of interns or their sponsoring institutions. Candidates should:
Have demonstrated keen interest in the work of the United Nations and have a personal commitment to the ideals of the Charter.
Have a demonstrated ability to successfully interact with individuals of different cultural backgrounds and beliefs, which include willingness to try and understand and be tolerant of differing opinions and views.
Responsibilities
The specific details of the internship will vary according to the individual's background, the intern's assigned office as well as the period of Internship. Under the supervision of the Head of the Climate Finance Unit and the Lead on Communications and Knowledge Management, it is expected that his/her responsibilities will fall within one or several of the following broad activities:
Assist in the Land Use Finance Programme's overall communications and knowledge management plan, focusing specifically on multimedia communication for social media, eNewsletters, reports, webinar and websites and knowledge management.

Create, design, and produce creative multimedia content – videos, infographics, visuals and other supplementary communication assets – case studies, presentations and flyers.
Contribute to develop a brand strategy and guidelines for the Land Use Finance Programme, including each facility and project.

Collaborate with key stakeholders including partners, project managers, and third-party suppliers in the development of multimedia assets

Help with the value additions to our internal and external websites.
Undertake other duties relevant to the role, including participate in events, draft minutes, report on achievements, and other tasks as they arise.
Competencies
COMMUNICATION:
– Proficient in creative multimedia software
– Solid qualitative and quantitative analytical skills
– Speaks and writes clearly and effectively
– Listens to others, correctly interprets messages from others and responds appropriately
– Asks questions to clarify, and shows interest in having two-way communication
– Tailors language, tone, style and format to match the audience
– Demonstrates openness in sharing information and keeping people informed
– Has demonstrated ability to successfully interact with individuals of different cultural backgrounds and beliefs, which include willingness to try and understand as well as be tolerant of differing opinions and views.• TEAMWORK:
– Good interpersonal skills
– Works collaboratively with colleagues to achieve organizational goals
– Solicits input by genuinely valuing others' ideas and expertise
– Is willing to learn from others
– Places team agenda before personal agenda
– Supports and acts in accordance with final group decision, even when such decisions may not entirely reflect own position
– Shares credit for team accomplishments and accepts joint responsibility for team shortcomings• CLIENT ORIENTATION:
– Considers all those to whom services are provided to be "clients" and seeks to see things from clients' point of view
– Establishes and maintains productive partnerships with clients by gaining their trust and respect
– Identifies clients' needs and matches them to appropriate solutions
– Monitors ongoing developments inside and outside the clients' environment to keep supervisor informed and to anticipate problems
– Keeps clients informed of progress or setbacks in projects
– Meets timeline for delivery of products or services to client
Education
Applicants must, at the time of application, meet one of the following requirements:
Be enrolled in a graduate school programme (second university degree or equivalent, or higher); Enrollment in a
graduation programme focused on multimedia design, graphic design, communications, (environmental) economics,
finance, business administration or natural resource management OR

Be enrolled in the final academic year of a first university degree program (minimum Bachelor's level or equivalent) OR

Have graduated with a university degree and, if selected, must commence the internship within a one-year period of
graduation.

Computer literate in standard software applications

Good analytical skills
Work Experience
No working experience is required to apply for the United Nations Internship Programme. Your training, education, advance course work or skills should benefit the United Nations during your internship.
Languages
English and French are the official working languages of the United Nations Secretariat. For the internship, fluency in oral and written English is required. Knowledge of French or Spanish is desirable.
To see the full job post and apply click here>>