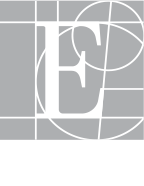 Role and Purpose:
The role involves planning and implementing Edwards EMEA's employee communications strategy and leading on related activities.

The role is an integral position within the Communications team. It will contribute to helping the organization to establish a strong reputation internally and externally befitting the company's market leading position in the science of heart valves and hemodynamic monitoring.
Major Job Functions:
Develop, implement and execute the employee communications strategy as part of the regional communication strategy. Ensure a direct link with the HR team to align on the One Edwards employee engagement policies.
Provide internal executive communications support, particularly to the EMEA Corporate Vice President and regional Executive Leadership Team (ELT) members. This will include managing corporate communications on SalesForce Chatter, at the Annual Sales Meeting, for the President's Club and creating internal engagement opportunities for senior regional executives.
Manage corporate-level employee communications projects, including providing support with "cascade communications" for projects emanating from regional ELT members. This will involve close collaboration with HR, BUs Heads and Country leaders.
Provide support for change management projects within the EMEA region.
Build the Annual Employee Social Media Involvement Plan, working in collaboration with HR, BUs Heads, Country Directors/Managers – e.g.: MedTech Week social media ambassadors, #DrivenByPatients campaigns, etc.
Manage the production of the internal employee magazine, motivational patient videos, video materials from the EMEA Corporate Vice President and one HEART… announcements from VP level upwards. Provide tools to allow country HR teams and departmental managers to undertake their own local or managerial-level announcements.
Manage the All Employee Meetings hosted in Nyon and provide guidance for other employee presentations across the region.
Required Education/Skills:
Bachelor's degree required.
Public relations or employee engagement skills. Native language skills in English and, ideally, native fluency in another European language.
Required Experience:
At least five years' experience in communications or journalism. Strong English writing skills and knowledge of digital communications is a must. Experience communicating in a highly regulated scientific or health fields would be an asset.
The incumbent must be comfortable balancing the demands of different internal and external stakeholders in a multicultural, multinational environment.
They must be able to both plan convincing and detailed communications campaigns and be able to respond to unexpected issues and crises.
They need to be comfortable working in a fast-moving, developing and unpredictable environment
They should be able to gain sufficient understanding of complex medical issues to communicate them in a simple, clear and effective way.