Workshop 4 – Protecting your digital identity
1. Overview:  
What is the meaning behind a digital Identity? Is it just a concept to define a virtual world, or much more than that? Digital Identity is a part of our real identity, which can impact – positively or negatively – on our personal or professional life. Today, we are all our own brand (personal branding). Everything we do on the Web and on Social Media, and the way we succeed to manage digitalized information, are part of what we are and how people can see us… If not well managed, all of this can have an impact on every aspect of our lives.
2. Benefits of attending:
The overall objective of this interactive workshop is to provide you with the understanding, tools and knowledge to:
Understand the concept of a digital Identity
Secure and protect your online reputation (both as individuals and organisations)
Understand how to manage your identity on Social Media
Understand and detect new digital risks
3. Course outline:

• How to manage your Digital Identity
Understanding which elements are part of a digital Identity, how to manage and influence them. Understanding the "right to be forgotten" and its limits, which tools and strategy you can use. You will learn also how to search and monitor your online identity.
• How to secure your online presence and digital Identity
Learn about information security, passwords, metadata, online account, social media accounts, and more. In this session your will learn how to secure your digital Identity in the way to protect your reputation, and protect yourself and your organization from "digital mistakes".
• How to manage your identity on social media
To be able to manage settings and audiences is not just an annoying technical thing, it's also a good way to protect you digital identity and your reputation. How does a crisis materialize on social media? You will learn what you can do to anticipate, and/or to manage it.
• New Risks in our digital life
This session will help you to identify threats and how to respond to them. You will understand how to protect yourself and your company from problems like social engineering, scams, account thefts and more.
Throughout the workshop, participants will learn from real-life examples and will be able to apply all the tips I learnt from years of experiments and experience.
4. About the trainer: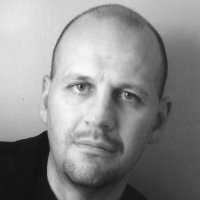 Stéphane Koch carries out advice and training missions in online social networking and media strategy, competitive intelligence, and Information Security. Holder of a MAS in in Economic Crime Investigation, he also intervenes in cases related to online reputation management, or Cyber-Bullying problems, Brand protection on the Internet, and in other cases related with cybercriminality.