Upcoming workshop from the Renegade Saints:
How do you transform a group of people who work together into a team? Through this interactive, dynamic, and fun workshop, you will learn and experience techniques to make teamwork easier and more efficient.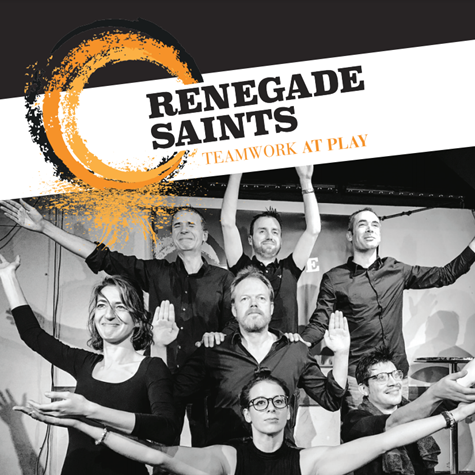 Onstage, the Renegade Saints create countless new realities without a script. Offstage, they bring their skills to the entrepreneurial and corporate worlds across Europe to empower teams to collaborate, communicate and co-create.
This 45min workshop is a teaser, a taste of our (team)work. It will be followed by an apéro to give you the opportunity to discuss your experience with us and the other participants.
18h00: doors open, 18h15: workshop, 19h00: apéro.
Entry fee: 5 CHF
More information>>