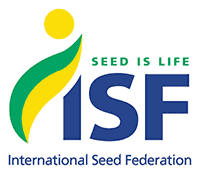 The international Seed Federation based in Nyon, Switzerland, is seeking a highly-motivated Communications Manager to develop and implement a clear, coherent communications strategy. 
ISF is a non-profit making membership organisation whose mission is to facilitate the international movement of seed and plant breeding innovation; to mobilise and represent the private seed sector at a global level; to inform its members; and to promote the interests and the image of the seed sector. 
In order to fulfil its mission, ISF positions itself as the voice of the seed sector at international level and to engage with the stakeholders and international organisations in line with its vision " A world where quality seed is accessible to all". 
This is a full time, varied role within a small team and involves some international travel. The postholder must be a strong strategic thinker and willing to execute under the direction of the Secretary General. 
KEY RESPONSIBILITIES
External and internal communications strategy & planning and execution 
External communication 
Develop and implement a media relations strategy, seeking coverage in print, broadcast and online media

 

Manage media inquiries and interview requests

 

Evaluate appropriate speaking opportunities for key executives or functional specialists

 

Liaise with executives, colleagues and key spokespeople

 

Coordinate all communications relations activities for ISF worldwide, in close cooperation with national seed associations, international partners and third parties.

 

Manage and develop ISF website and social media channels.

 

Identify opportunities to organise events, such as press conferences, webcasts and press trips in close cooperation with national seed associations and international partners.

 

Develop a crisis communication management strategy and manage crisis communications with all stakeholders.

 

Write and edit a range of communications, including press releases, articles, presentations, speeches, brochures, and social media posts.

 

Manage and uphold ISF Brand Guidelines and ensure consistent application of house style across all communications.

 

Support the communications associated with the ISF World Seed Congress, including corporate branding, media relations, social media, video production and ISF leaders.

 

Manage campains, projects and relationships with international project teams and third party suppliers including design, digital and web agencies.

 
Internal communication 
Organise and manage ISF communication network "Global Communication Connect".

 

Advise and support colleagues in their internal communications activities to adopt a strategic approach and to develop writing capabilities.

 

Coordinate and manage the communication calendar of ISF member communications, including the bi-monthly ISF Bulletin.

 

Collaborate with colleagues on the development of communication tools to support the delivery of ISF strategic objectives.

 
EDUCATION / BACKGROUND 
Minimum: First degree in Media, Marketing, PR, Journalism or similar

 

At least 3 years' experience within a communications manager role in an international organisation (agricultural industry expertise would be an asset).

 

Good understanding of communications strategy and at the same time willing and able to implement.

 
SKILLS 
Strong writing skills/ editing skills

 

Good interpersonal/ presentation skills

 

Highly organised and able to multi-task

 

Strong attention to detail

 

Ability to manage high workload with tight deadlines

 

Discretion, good judgement, flexibility, versatility and tact

 

English: Written/ spoken fluency is essential

 

Spanish, French or German: Desirable

 
To apply in confidence, send a cover letter and a resume to: Michael Keller, Secretary General, International Seed Federation careers@worldseed.org 
The position will be open until 17 November, 2018. Applications will be reviewed on an ongoing basis and the position shall remain open until a suitable candidate has been engaged.