Have you ever considered starting up as an independent professional or freelancer?
If so, Excelerate Institute as created the event for you!
On March 7th, experienced entrepreneur André Delafontaine, will be sharing how exactly you can create a successful business in the Suisse Romande region.
He will be joined by a team of coaches – including our own Business and Communications Coach, Melitta Campbell – who will be available to give you personalised feedback on your own ideas and questions.
Learn more about the half-day event and reserve your place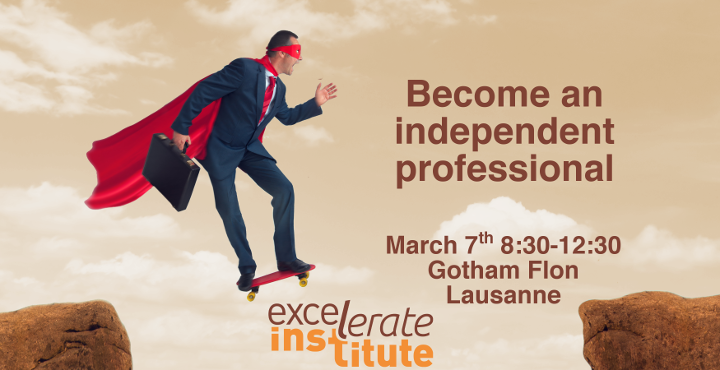 Intrigued about life on the 'other side'?
Read this research from Excelerate Partners advisors Eric Balossier & Morgan Matthews 
> Become Independent and Thrive