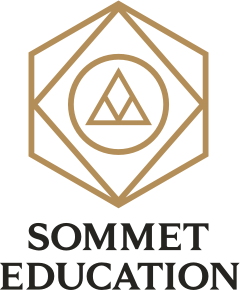 Sommet Education is a hospitality education group of more than 800 employees that is home to three leading institutions: Glion Institute of Higher Education, Les Roches Global Hospitality Education and Ducasse Education. The headquarters are based in Lausanne, Switzerland, with additional hubs in Marbella, Spain (Accounting) and London,UK (Enrolment and Marketing).
Their 5 values resonate in you: Development, Distinctiveness, Joint commitment, Openness and Sense of service.
You are enthusiastic and you want to be at the vanguard of hospitality and experience education.
You have a Bachelor or an equivalent degree and 3 to 5 years' experience in a Communication function, at the headquarters of an international company or a communication agency and ideally from the Hospitality, Lifestyle luxury business. You have excellent knowledge of the digital world and influencers.
Your mother tongue is English preferably and you have a good knowledge of French. Excellent communicator, open personality and pleasant, you are characterized by your spirit of initiative, creativity and proactivity.
Available, flexible, you feel comfortable working under pressure and managing several projects simultaneously. Caring for and developing the Company brand image is your main objective.
If you recognise yourself in this description then they are interested in your profile as they are looking for a Communication Content Specialist to join them.
• For the Group brands you research surveys, industry trends and aspirational brands best practices to develop fresh story ideas, draft speeches, press releases, position papers, create and deliver case studies, white papers, executive bios, opinion pieces, speaking proposals.
• You collaborate with marketing Editorial Content Manager to produce aligned content for Communication campaigns.
• Management of digital/social media (website, LinkedIn, Wikipedia, press rooms etc.).
For more information check the Linkedin page, or to apply use the following click here