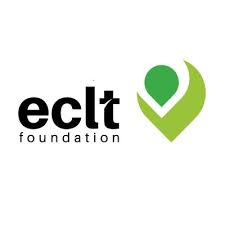 Founded in 2000, Eliminating Child Labour in Tobacco Growing Foundation (ECLT) is an independent, Swiss foundation, based in Geneva, Switzerland with projects around the world.
General scope of the role
The Communications Officer plays an important role in raising awareness on and supporting good practices against child labour in communities where tobacco is grown. S/he is the primary manager of the project to develop an online portal, publications and training module on a model for education and rural development. The Communications Officer also provides communications insight and support for the visualisation (internal/external) of the ECLT 3-year strategic vision, goals and work plan. As part of a small team, the Communications Officer will also lend support and expertise as needed to the advocacy, research and programmes departments.
Key Responsibilities
1. Project management
Production and launch of a Model for Education and Rural Development including the following products:
• Education Model Guide publication – a print and online guide giving an overview of the model
• Marketing Kit – Introductory print information kit for stakeholders (Governments, Private Sector, NGOs, etc.) interested in education and rural development
• Online Portal – A multi-media hub for all information regarding the education model
• Online training module – an in-depth tool for practitioners to understand and implement the education model
2. Strategy presentation and visualisation
• Provide support for communications on and visualisation of ECLT's 3-year strategy, vision and work plan. This may include drafting and editing content, overseeing graphic design for materials targeted to internal and external stakeholders, and coordinating the online and print dissemination of materials, working with the Communications Coordinator and the Director of Advocacy
• Provide guidance from a communications perspective on the set-up and launch of ECLT's new internal work planning and monitoring tool, including advice on internal reports
3. Assist Director of Advocacy and Communications Coordinator with communications tasks as required
4. Any other tasks as required and appropriate to the role
Qualification
• A first-level degree (bachelors or equivalent) in communications, journalism, advocacy, international relations or another related field
• Graduate-level studies a plus
Work Experience
• At least 5 years of experience working on project management and strategic planning in a communications setting, including trainings and data visualisation
• Proven ability to manage projects across departments and working with multiple outside service providers (Graphic designers, web developers, video agencies, printers, external consultants, etc.)
• Understanding of and interest in issues of education, child labour and rural development is strongly desired
• Previous experience in an international, multicultural environment is desired
Required skills
• Excellent written and oral communication skills in English and Spanish; Ability to work in French a plus.
• Demonstrated experience in developing content and layout for online training platforms
• Experience in the development of videos, other digital and print materials a plus
• Excellent computer skills; familiarity Adobe Creative Suite and SharePoint a plus
• Proactive and willing to learn
• Exercises good judgement and understands the complexity of communicating on sensitive topics, including around children and child rights.
• Able to meet deadlines and targets
• Ability to work effectively as a member of a diverse team
Further conditions
• Some international travel to project countries, including Guatemala, is required
• Swiss national or holder of a valid Swiss work permit
Please send your full application (CV, max. 1-page motivation letter, Diplomas and Work Certificates) at eclt-jobs@eclt.org. Please mention as subject: Communication Officer