The Geneva Communicators Network is pleased to announce its next workshop day of 2016 to be held on Friday 29 April at Webster University Geneva.
Three one-day workshops will be run simultaneously including a networking lunch and coffee breaks where all participants can meet and discuss. The groups will be small – maximum 12-15 participants – to allow instructors to address specific needs.
Some testimonies from our past workshops: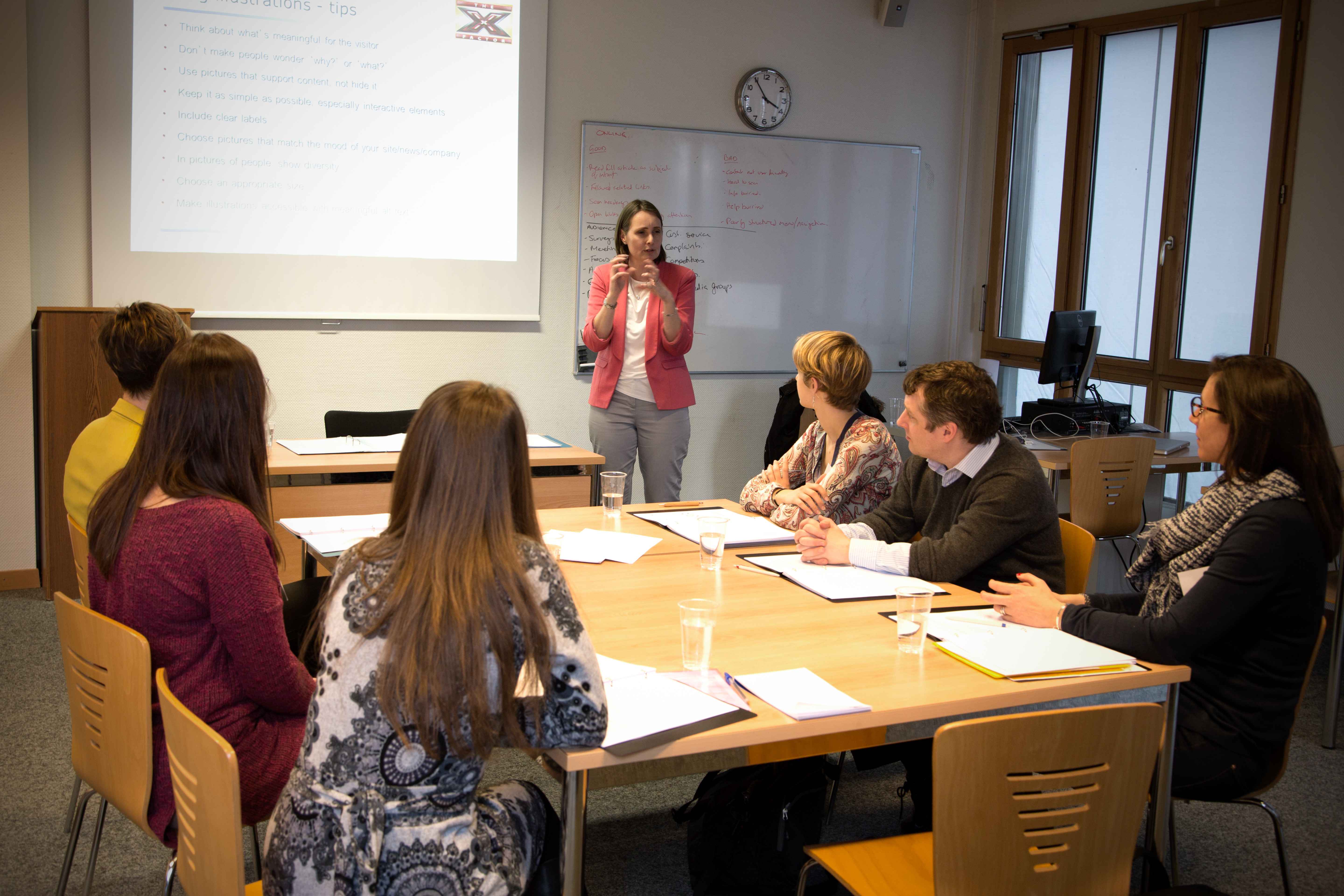 I found the workshop useful, and quite fun as well. It was definitely worthwhile"     
"This workshop gave me the opportunity to make a stop from my routine to evaluate my daily work activities and reflect on many things that I could somehow improve at work"
 "The workshop provided me with a lot of tips and principles that I can easily use every day in my job and that will make my life easier! Thanks a lot"
Workshop day: Friday 29 April in Geneva – featuring all three workshops
(Please note: you can only attend one workshop in the day!):
Date: Friday 29 April 2016
Time: 09h30 – 16h30
Location: Webster University Geneva, Route de Collex 15, 1293 Bellevue-Geneva, Switzerland.
Cost: 480 CHF for GCN members, 600 CHF for non-members
(includes a buffet lunch and tea/coffee)
Register now >>
Workshop 1: Media relations
This is a practical and interactive course for communications and other professionals who want to hone their media relations, media writing and talking to the media skills. Given by a former BBC foreign correspondent, the course will give you a better understanding of how journalists think, how to generate media interest for your stories and how to give a great media interview.
More information >>
Workshop 2:  Advanced social media
In the current, multi-channel communications environment, strategically managing social media is a must for every organization or corporation. And that goes far beyond tactical postings and interaction with individuals or groups, even if they belong to your defined target audiences. Indeed, social media must be embedded in the organizational strategy at multiple levels, ranging from communications and marketing to HR and operations. With this multi-purpose approach to social media, different aspects regarding engagement strategies, channel selection, tone of voice, management tools, evaluation and measurement have to be taken into consideration.
More information>> 
Workshop 3: Writing for the web
Writing for the web is different. People who visit and use your website or Intranet have different needs and expectations to those who read your messages through other channels. In this workshop you will discover how to write great content that meets these needs and keeps your visitors coming back.
More information >>
We look forward to seeing you there.