The Geneva Communicators Network is pleased to announce its first workshop day of 2017 to be held on Friday  27 January 2017 at Webster University Geneva.
Three one-day workshops will be run simultaneously including a networking lunch and coffee breaks where all participants can meet and discuss. The groups will be small – maximum 10-12 participants – to allow instructors to address specific needs.
Some testimonies from our past workshops:
"I found the workshop useful, and quite fun as well. It was definitely worthwhile"     
"This workshop gave me the opportunity to make a stop from my routine to evaluate my daily work activities and reflect on many things that I could somehow improve at work"
"The workshop provided me with a lot of tips and principles that I can easily use every day in my job and that will make my life easier! Thanks a lot"
Workshop day: Friday 27 January 2017 Geneva – featuring all three workshops (Please note: you can only attend one workshop in the day!):
Date: Friday 27 January 2017
Time: 09h30 – 16h30
Location: Webster University Geneva, Route de Collex 15, 1293 Bellevue-Geneva, Switzerland.
Cost: 480 CHF for GCN members, 600 CHF for non-members
(includes a buffet lunch and tea/coffee)
Register for the workshops>>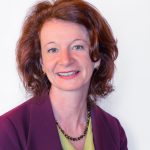 Communication is about words, web and videos, but not only! It is also about engagement, and that requires clarity and creativity. Engagement means constructively sharing ideas and concepts and leveraging on the collective intelligence. Engagement can be achieved through thinking and imagining in 3 dimensions. the LEGO® SERIOUS PLAY® methodology extends the reflection process and stimulates effective dialogue. The LEGO® modelling process inspires discussion and knowledge sharing. It fosters creative thinking to help uncover unique solutions and create the radical and the new.
More information >>
Register for the workshop>>
The human voice is a fascinating tool, providing the bridge between our inner thoughts and the outer world. Yet, we tend not to pay much attention to our own voice, or to see it as a given that we can't change. If you want to enhance your influence as a speaker, it's time to start consider your voice as a true communications tool. Beyond the basics of transmitting the intended words in a way that others can hear them, there is wealth of techniques you can use to sound more engaging, assertive, and powerful.
More information >>
Register for the workshop>>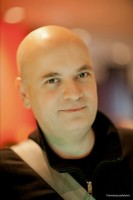 Communicating through images is increasingly important in a globalised environment. Communicators are confronted with increasing pressure to produce, process and disseminate content. Without the necessary experience this process can be lengthy and difficult. This workshop will help communicators learn how to create a video strategy, which includes planning, gathering content and preparing it for dissemination through and most appropriate social media channels.
More information>>
Register for the workshop>>
We look forward to seeing you there.