The Geneva Communicators Network is pleased to announce its next workshop day of 2016 to be held on Friday  7 October 2016 at Webster University Geneva.
Three one-day workshops will be run simultaneously including a networking lunch and coffee breaks where all participants can meet and discuss. The groups will be small – maximum 10-12 participants – to allow instructors to address specific needs.
Some testimonies from our past workshops: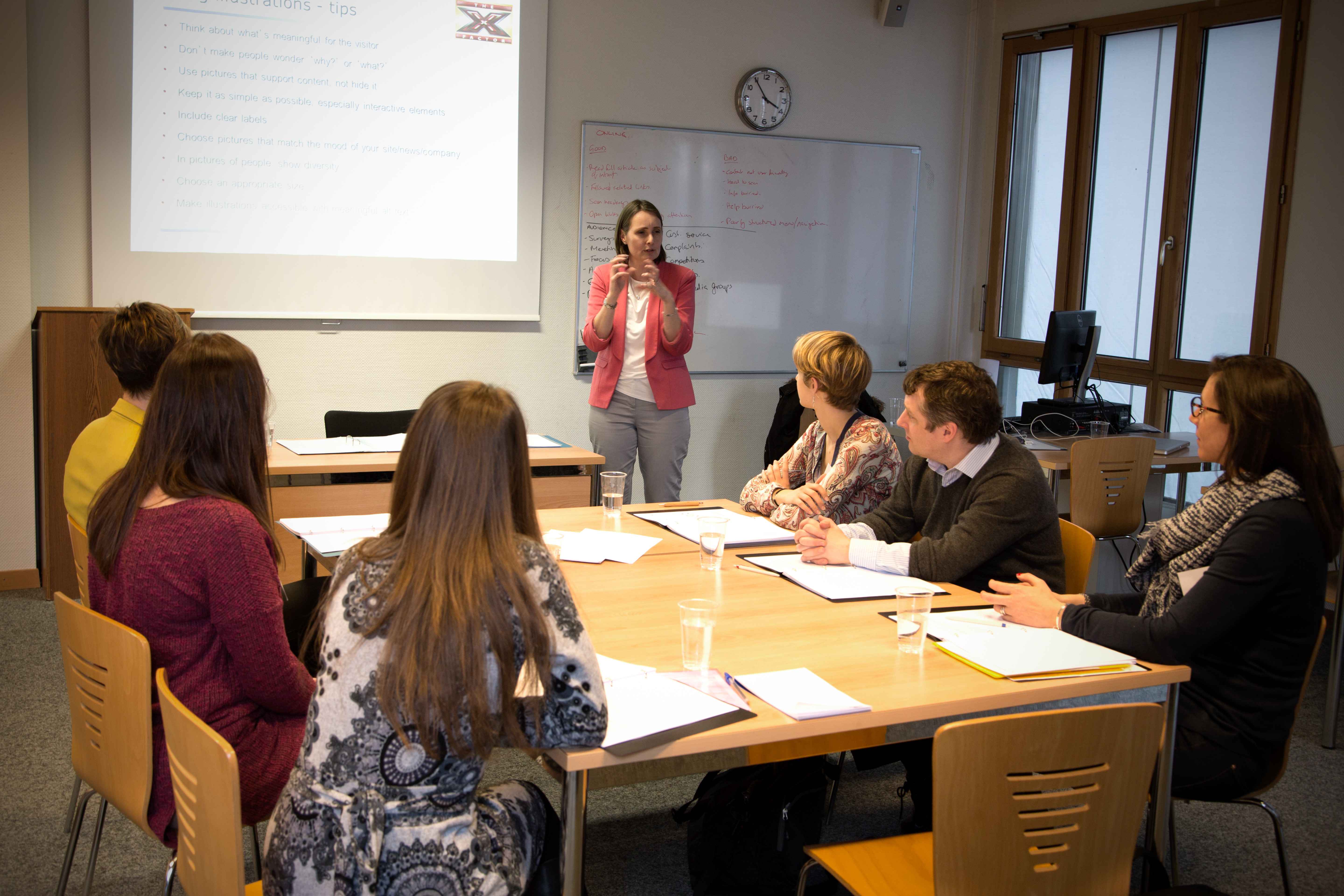 I found the workshop useful, and quite fun as well. It was definitely worthwhile"     
"This workshop gave me the opportunity to make a stop from my routine to evaluate my daily work activities and reflect on many things that I could somehow improve at work"
 "The workshop provided me with a lot of tips and principles that I can easily use every day in my job and that will make my life easier! Thanks a lot"
Workshop day: Friday 7 October 2016 in Geneva – featuring all three workshops
(Please note: you can only attend one workshop in the day!):
Date: Friday 7 October 2016
Time: 09h30 – 16h30
Location: Webster University Geneva, Route de Collex 15, 1293 Bellevue-Geneva, Switzerland.
Cost: 480 CHF for GCN members, 600 CHF for non-members
(includes a buffet lunch and tea/coffee)
Register now >>
Workshop 1: Persuasive storytelling
There's never before been so much competition for your audience's attention– so how do you make sure your message gets through? It's not enough to just get noticed, you have be heard and understood in order to make an impact. Persuasive storytelling is the art of using a compelling narrative  to convince your audience of your point of view. Whether you want them to engage with your organisation, support your cause, take action or simply change their mind, creating a story they care about is a powerful tool to persuade them. This workshop will show you how to do it.
More information >>
Workshop 2: Video for social media
We all know how important good video is as part of the marketing mix, but producing your own video content can seem daunting. This workshop is designed to give you the knowledge and skills you need to start producing compelling video content that really engages your audience. This practical and fun hands-on course, based around the iPhone, will give you the confidence to plan, shoot and edit your own videos in less than a day.
More information >>
We look forward to seeing you there.