Small budget and few resources available — does this sound familiar? It's a challenge almost all marketers, organizations and business owners have in common.
What if you could extend your team to scale your resources and reach your goals without increasing your budget?
This is where understanding your audience and building digital communities come in.
Join us as we discuss ways to grow and manage your digital community to further company or organizational goals. You'll walk away with tips on how to:
Identify areas where communities can support your business or organization
Use social media to identify, grow and bolster your success
Measure impact on your bottom line
***********************************
The Geneva Communicators Network is pleased to invite you to our next lunchtime seminar:
Date: Thursday, 9 November 2017
Time: 12h30 to 14h00
Location: The Swiss Press Club, Route de Ferney 106, La Pastorale, 1202 Geneva.
Fee: CHF 30.- per person includes drinks and snacks
**************************************
About Kelly Hungerford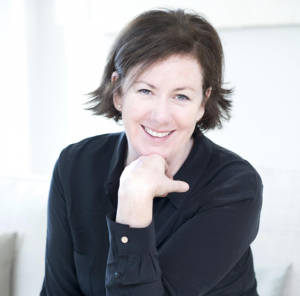 Kelly is a native Californian and Marketing Operations Consultant living in Lausanne, Switzerland. She helps global brands in Europe with the planning and implementation of pan-European marketing platforms, programs and digital transformation.
For the past 20 years Kelly has held roles spanning large account sales, customer development, and technology for fortune 500 companies and startups in retail, and low-tech and high-tech industries.
In her former role as Head of Content, Communications and Community Development at Paper.li, Kelly was tasked with building customer-centric organization from the ground up. She built multiple communities simultaneously to support Customer Service, Marketing, and Product Development with the goal of increasing brand awareness, reducing churn, driving growth and innovating product. But most importantly, created a place called home for more than 500,000 end-users and 6 million monthly visitors.
After leaving Paper.li, Kelly started CommunityWorks, a strategic social media and audience development agency, to help marketers, business owners and entrepreneurs integrate digital community building into their business strategies.
Kelly is also the founder of #DropinDigital, a Saturday morning free social business consulting service for solopreneurs, and vice-president of Women in Digital Switzerland, a networking and knowledge sharing platform of more than 1500 women in six cities across Switzerland.