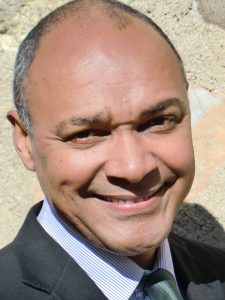 Dear Communicators,
The Geneva Communicators Network is pleased to announce our next lunchtime seminar on Friday 2 March 2018:
What the press can teach us about business writing
Ah, the press. They separate fact from fiction – then print the fiction…
Okay, that may be unfair. But love them or hate them, journalists have mastered the art of clarity. Whether it's complex issues in science, politics or business, their articles are always easy to read and understand. The same cannot be said about many of the e-mails, proposals and reports that clog our inboxes or clutter up our desks.
What makes journalists able to write clearly? After all, they aren't inherently smarter than the rest of us, so they must be doing something right.
Come and listen to an insightful and entertaining talk on what separates business writing from media writing. You'll be able to borrow many of their techniques with minimal effort, and start to apply them in your own business writing almost immediately.
Date: Friday 2 March 2018
Time: 12h30 to 14h00
Location: The Swiss Press Club, Route de Ferney 106, La Pastorale, 1202 Geneva.
Fee: CHF 30.- per person includes drinks and snacks
Please register online >> 
About the speaker:
Michael Gentle is the CEO and founder of The First Three Lines, a Geneva-based consultancy that teaches the essentials of business writing in focused 3-hr workshops.
He has worked in IT, project management, sales and marketing in global companies such as Apple, WorldCom, The Bank of Tokyo and Nestlé. The ability to communicate clearly and effectively was essential in allowing him to sell his ideas, products and services in highly competitive environments.
He is the author of a number of best-selling books, from Customer Relationship Management (CRM) to IT Financials, and has written numerous articles in the press, in both English and French.