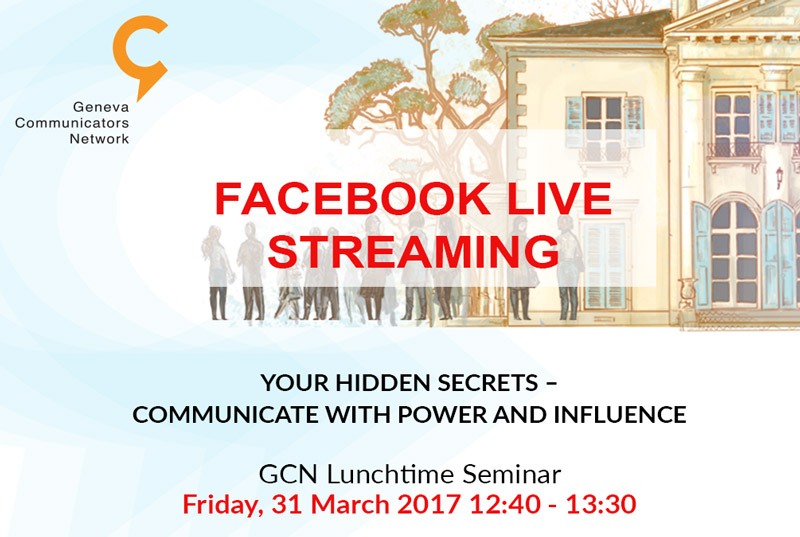 GCN lunch seminar "Your hidden secrets – communicate with power and influence" with Mahima Klinge is taking place this Friday, 31 March 2017.
For those of you who cannot make it to the event this time, we will be BROADCASTING this lunch seminar LIVE ON FACEBOOK starting at ~12:40 until ~13:45 on the day of the event.
All you have to do is login to your Facebook account and access GCN Facebook page. The video will start streaming automatically once the presentation starts. Join us remotely!